Energy Management
The EPA estimates that 30% of energy used in buildings is wasted through inefficiency and HVAC systems are typically the largest portion of this. Jarrell's Green Energy Management Solutions (GEMS) team works with building owners and managers to find cost effective solutions to reduce energy usage, improve occupant comfort, cut costs and qualify for rebates and incentives.
Going Green Pays
Jarrell's GEMS team is skilled at helping our clients get the most out of their energy efficiency upgrades.
A perennial Top Mechanical Trade Ally of the Ameren BizSavers Energy Efficiency Program.
Record holder for largest Spire natural gas energy efficiency rebate on a single project.
Contributor to over 100 million total kWh saved worth an estimated $10 million.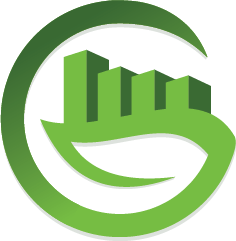 The Jarrell GEMS Team
Whether you have a new construction project, an older system in need of an upgrade, or any system that you'd simply like to perform better, Jarrell's GEMS team can help. We provide complete analysis and recommendations for improving your sustainability so that you can make a confident decision on the feasibility of a construction project.
Learn More About Our Team
Get Started with Energy Benchmarking
Energy Benchmarking verifies that your systems are running at their peak performance or reveals that they are not. It highlights areas for improvement and saves you from guessing how to improve and installing expensive equipment that you may not need. Energy Benchmarking is an essential tool for making smart, informed decisions for moving forward with projects that will save energy as well as money.