Construction
Jarrell Contracting offers a full spectrum of mechanical services for commercial, industrial, institutional and government projects of any size nationwide. In all aspects of our company, we hold ourselves to the highest standards to give our customers the highest quality customer care and services.
Success = Safety + Schedule + Quality + Cost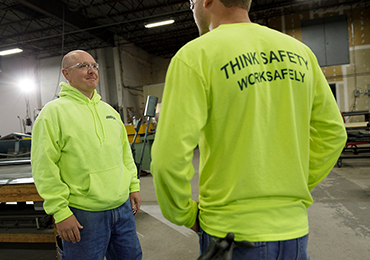 Safety
Knowing that Reduced Field Hours yields Reduced Risk of Injury, we...
Focus on Efficient Design
Utilize Offsite Fabrication
Aggressively Promote Jobsite Safety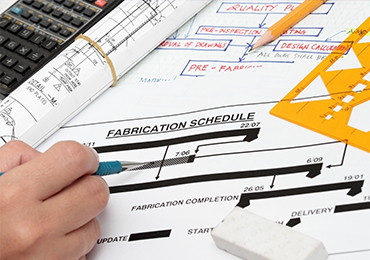 Schedule
Construction schedules are a "house of cards" so we utilize:
Responsive Engineers
Dedicated Project Managers
Experienced Administrators
Prefab Facilities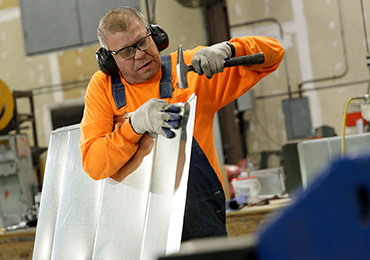 Quality
Strict quality control stems from our proven processes and dedication to:
Strictly Validated Designs
High Quality Materials
Prefab Facilities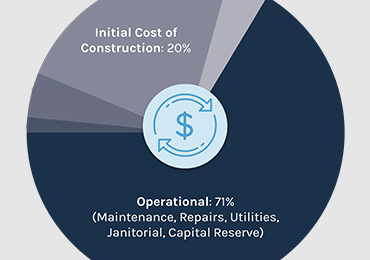 Cost
Rather than focusing solely on the initial project cost, we strive for...
Lowest Total Cost of Ownership
Ensuring Tenant Comfort
Maximizing Rebates
Pre-Construction Services
Before we've moved on to project implementation, we look at the design from all angles to make sure that it is sound, valid, and cost-effective.
Design validation

Our designs are strictly validated to ensure that all calculations are accurate and that all specifications and requirements are satisfied.

Concept evaluation

Our designs are thoroughly evaluated for their constructability.

Extensive and detailed pre-construction cost evaluation

We give our design an extensive cost evaluation to ensure we are implementing the most efficient use of resources and money.

Scope of work determination

We determine the scope of the work involved in the project so that you are better equipped to make informed decisions about investments.
Mechanical Construction Management
Safety conscious constructability

Our employees always uphold the highest safety standards and practices. Safety is the culture we create and our employees are a reflection of that.

Effective cost savings construction practices

We use high-quality materials while remaining cost-conscious in our construction practices.

Project coordination

Our expert project managers are highly skilled in managing all aspects of the build and making the entire process come in on time and under budget.

Quality control planning and execution

Strict quality control ensures that the construction team has completed the project following all specifications from our engineers.


Green Building Construction Techniques
Our Green Energy Management Solutions (GEMS) team will ensure that the completed project runs at its optimal, energy-saving performance. We are an Ameren Strategic Partner in supporting sustainable energy consumption.
Learn More
Construction Services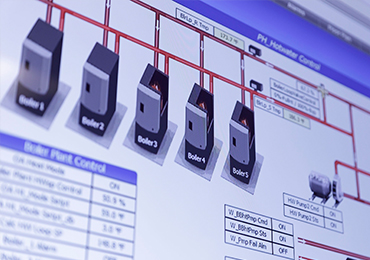 Controls
We can design and install a new control system or revitalize your old one for a better, more efficient performance.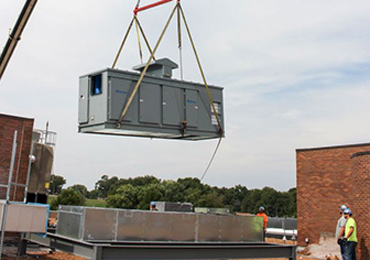 Service/Retrofit
Our engineers can design HVAC systems that are retrofitted to your old system that can save you energy without the cost of a new system.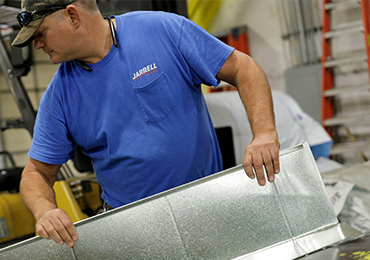 Sheet Metal
All of this work in-house with computers, we can facilitate more aggressive construction schedules.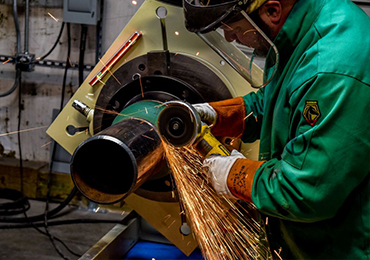 Piping
We fabricate all piping in our piping shop and therefore, we can have it all made before construction begins.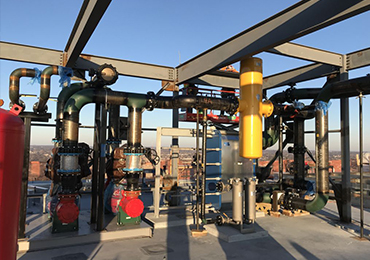 Plumbing
We offer a full range of plumbing services including Design-Build work, Plan and Specification installations, and 24-hour plumbing service solutions.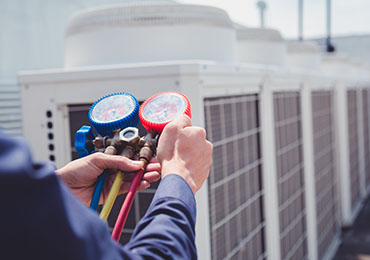 Air and Water Balancing
With our air balancing service, we make sure your system is working at its peak performance by testing air flow and diagnosing problem areas and making adjustments. We are NEBB certified.