7 Reasons to do Fall Maintenance on Your HVAC System
Your HVAC system is a marvel of engineering. It keeps you cozy warm in the frigid winter months and cool as a cucumber when the outside temps hit triple digits. It worked diligently throughout those warm summer months, keeping you cool and comfortable. Now, with its workload slowed for the mild fall, it is the perfect time to make sure it's in top working order so it's ready to keep you warm when the harsh winter temperatures arrive. A good HVAC system will not make you think of temperature at all. It will keep your space at a consistent temperature while quietly doing its job. And if you want your system to run like a well-oiled machine, you must, well, oil that machine! Any machine requires regular maintenance in order to run properly, especially a large, complicated system like your HVAC unit.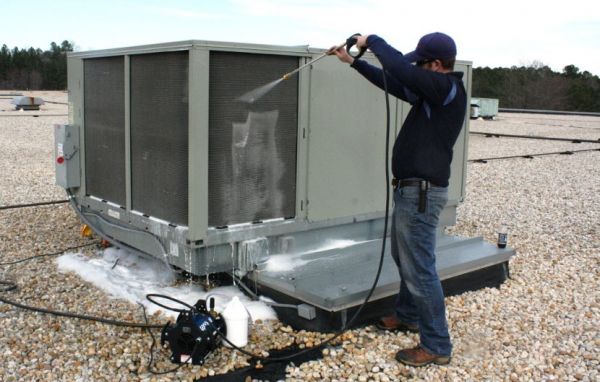 Why should you have professional HVAC maintenance regularly performed on your unit?
It reduces energy costs. Systems always use less energy after receiving professional HVAC maintenance. Dirty air filters, machine parts that aren't lubricated, or outside screens that are blocked can cause your systems to have to work harder to keep the temperature consistent which uses more energy. When your system is running more efficiently, it requires less energy that can make a big difference in your overall operating costs as well as go a long way in reducing your carbon footprint.
It can eliminate unplanned downtime. When your HVAC system goes down, it could mean that your business will need to shut down until repairs can be done. Nobody wants to work in the dead of winter in a building with no heat, and in the case of a major repair, it could be too dangerous to perform the repairs around your employees. This means hours of lost production, which is one of the biggest costs of a shutdown and could be devastating to any company.
It increases the lifespan of your mechanical equipment. When you have a car, you take it to a mechanic for regular oil and filter changes and maintenance. Why? Because it keeps the engine parts lubricated and running smoothly and reveal potential problems. The same is true for any kind of mechanical equipment. By having regular maintenance performed on your HVAC system that includes lubricating, cleaning, and replacing key parts, you can add years to the life of your system.
It can eliminate higher cost reactive repairs (emergency repairs). When your system breaks down and requires emergency service, the costs will always be higher. Emergency repairs usually start off as small problems which snowball into larger ones if they go unnoticed. If they had been discovered during maintenance and repaired when they were minor, it would've been much less costly.
It will result in safer equipment operation. Broken equipment can release carbon monoxide gas that is extremely dangerous to any occupants in the building or a short circuit in the electrical system to lead to a fire. It's your responsibility to provide safe and secure working conditions in your building and our highly trained technicians will visually inspect your system for any potential hazards.
The air you breathe will be cleaner. Dirty filters circulate dirty air, and unclean air will result in more illnesses and allergic reactions which leads to lost productivity. By replacing your air filters with every HVAC maintenance service, your air will be clean and healthy.
It keeps you protected under warranty. All HVAC maintenance performed follows any warranty guideline so your equipment will remain under any applicable manufacturer warranties which is essential in the event of a breakdown due to faulty equipment.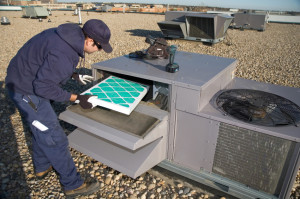 At Jarrell, we customize preventative HVAC maintenance programs to meet the needs of you and your system although we do recommend that maintenance be performed 4 times a year, with each new season. We thoroughly inspect your HVAC unit, performing safety checks, changing equipment such as filters and belts, cleaning and lubricating vital moving parts, and ensuring that the unit is operating at optimal performance.
Our maintenance program is extensive and thorough and will ensure that your entire HVAC system is running as smoothly and efficiently as possible. A well-maintained system will have a longer life, fewer breakdowns, and will save you money in energy savings and repair costs. Fall is the perfect time to get your system in peak working order before the arrival of cold winter months. Call Jarrell today at 1-800-729-HVAC to find out how.