Maintenance Tips
If you own a business or building, your heating and air conditioning systems are a major but vital expense. Fortunately, advancements in technologies in the heating and cooling industries have made these systems more energy-efficient than ever, not only helping the environment but helping your bottom line as well. Stick with us as we discuss basic maintenance to keep up with your Commercial HVAC Maintenance!
Whether you have the most up-to-date or an older style system, there are many ways you can cut usage and energy and save your company money on heating and cooling costs.
Change Your Filters
If your system uses filters, have them changed regularly, as often as recommended by the unit's instructions. Monthly is best, but even doing it quarterly could save 5-10% in heating and cooling costs. Dirty filters restrict airflow, causing your system to work harder which not only uses more energy, it puts stress on your unit which can lessen its life.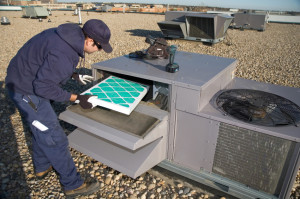 Inspect Your Ductwork
The US Department of Energy estimates that typical duct systems lose 25-40% of heating or cooling energy put out by your system. While some of this loss is from conduction when ductwork is located in areas unprotected from the outside heat or cold, much of the lost energy is through leaks in ductwork. Inspect all of your ductwork for leaks in their seals and reseal any you may find.
Install DDC Controls
Being able to program temperatures at higher or lower levels depending on the season, time of day, or during off hours can be a real money-saver. Using motion sensors will automatically adjust themselves when no one is in the building.
Upgrade Your System
If you have an older HVAC system, you could be throwing money out the window. Newer systems are designed to use as little energy as possible, which saves you money. A new unit could pay for itself in just a few years depending on the size of your building. But if investing in an entirely new system seems too daunting, your current system may be able to be upgraded to be much more efficient than it is currently.
Have Routine Maintenance Performed
Proper, regular maintenance on your HVAC systems increases the life of the units and may help avoid costly emergencies and downtime in the future. A maintenance technician can keep your system running smoothly and discover any issues with it before they become an expensive problem. By not having professional maintenance done, you may void the warranties on the systems and with parts not covered, any repairs will be much costlier.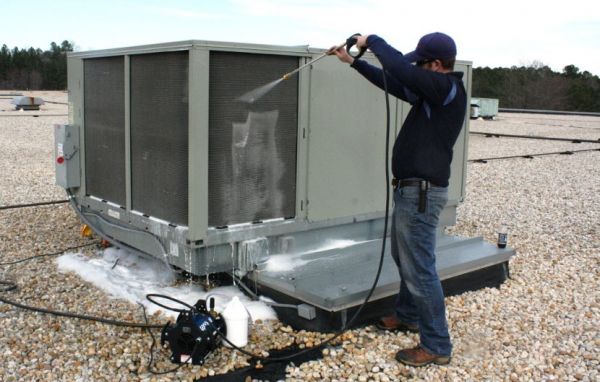 Staying current on your HVAC's maintenance schedule is the best way to improve the efficiency and increase the life of your system. Jarrell Mechanical Contractors is a full-service mechanical contractor that specializes in HVAC, plumbing, and building controls. We not only design and install HVAC systems from the ground up, we provide maintenance of existing systems and offer 24-hour repair services. Call Jarrell at 1-800-729-HVAC (4822) and we'll show you how we can improve your efficiency today.